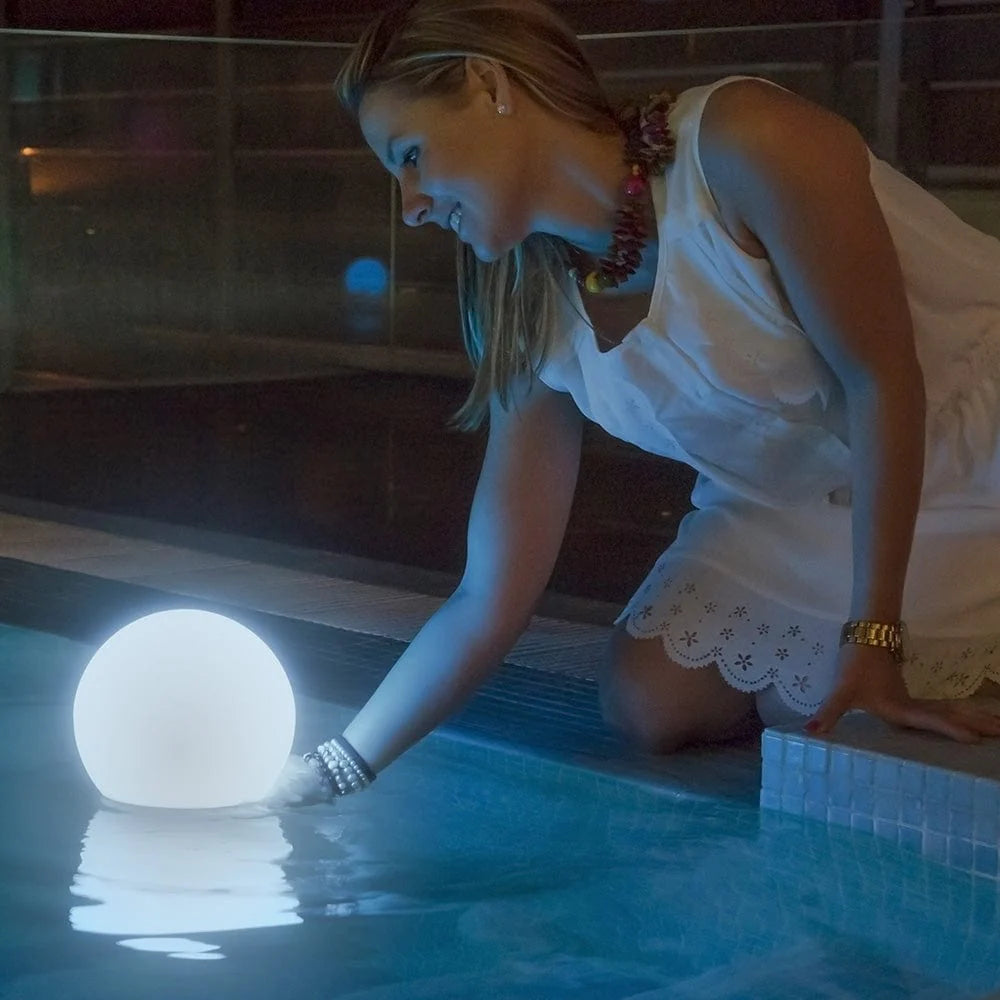 Buly light
Buly light by Newgarden is a stunning spherical lamp that does more than just brighten up your space. This unique lamp is capable of floating on water, making it the perfect addition to your indoor or outdoor pool decor.
Available in multiple sizes (20, 30, and 40cm), Buly light does not require a switch to operate. Instead, its built-in twilight sensor automatically activates the lamp when the sun sets. It operates autonomously for 3 to 8 hours with a full day's charge.
Features: Indoor & outdoor use Portable Wireless LED light , 6000 Kelvin (cold) or 2700 Kelvin (warm) 600 lumens IP65, indoor & outdoor use Up to 8 hours battery autonomy.

Made of polyethylene Dimensions Size Buly 20: ø7.9" x 6.9" / ø20 x 17.5cm Size Buly 30: ø11.8" x 10.4" / ø30 x 26.5cm. Shipping Shipments are processed from Monday to Friday. Orders are shipped from our Canadian warehouse.
DESIGN TIP - mix and match our kinto bamboo collection
You can buy our KINTO plates, bowls, mugs and tumblers (4 packs) in beige and black. But why not make things interesting and use the two colours together? Like black plates with beige bowls on top? Beige mugs with black tumblers? Looks incredible. Black on black and beige on beige look fabulous too - but we're digging the combo of both colours to create a dynamic, visually rich collection.
Blomus 'SPIRIT' LED PORTABLE LIGHTS
The Blomus SPIRIT Outdoor LED Lamp comes in 3 sizes, small, large and extra large. These beautiful lights are a great way to add warmth and comfort to every outdoor space. They can also be used everyday, indoors! Two light level settings and recharged by usb - you will love them!
Testimonials
"My LED lights arrived and they look great".
- Randy S
OUR FAVOURITE THINGS TO BRING OUTSIDE
(In case you need some inspiration).