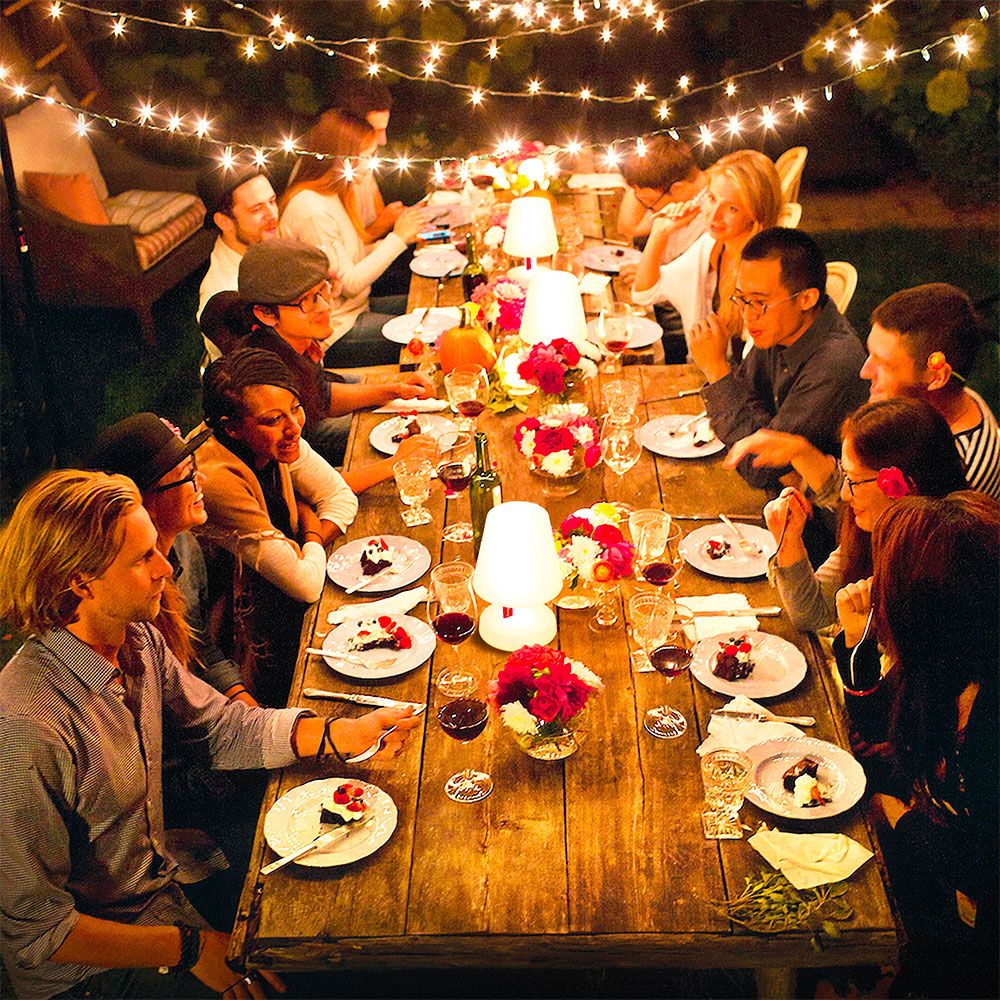 Edison the Petit
Edison the Petit, classic design light.
This portable light brings tons of ambiance to any party. Charge it up through its USB cable and it'll shine for up to 24 hours (depending on the selected brightness mode). You can take your Edison light with you wherever you go. Use it on your balcony, garden table, by the pool - in fact, anywhere you need to bring light outdoors.
DESIGN TIP - mix and match our kinto bamboo collection
You can buy our KINTO plates, bowls, mugs and tumblers (4 packs) in beige and black. But why not make things interesting and use the two colours together? Like black plates with beige bowls on top? Beige mugs with black tumblers? Looks incredible. Black on black and beige on beige look fabulous too - but we're digging the combo of both colours to create a dynamic, visually rich collection.
Blomus 'SPIRIT' LED PORTABLE LIGHTS
The Blomus SPIRIT Outdoor LED Lamp comes in 3 sizes, small, large and extra large. These beautiful lights are a great way to add warmth and comfort to every outdoor space. They can also be used everyday, indoors! Two light level settings and recharged by usb - you will love them!
Testimonials
"My LED lights arrived and they look great".
- Randy S
OUR FAVOURITE THINGS TO BRING OUTSIDE
(In case you need some inspiration).